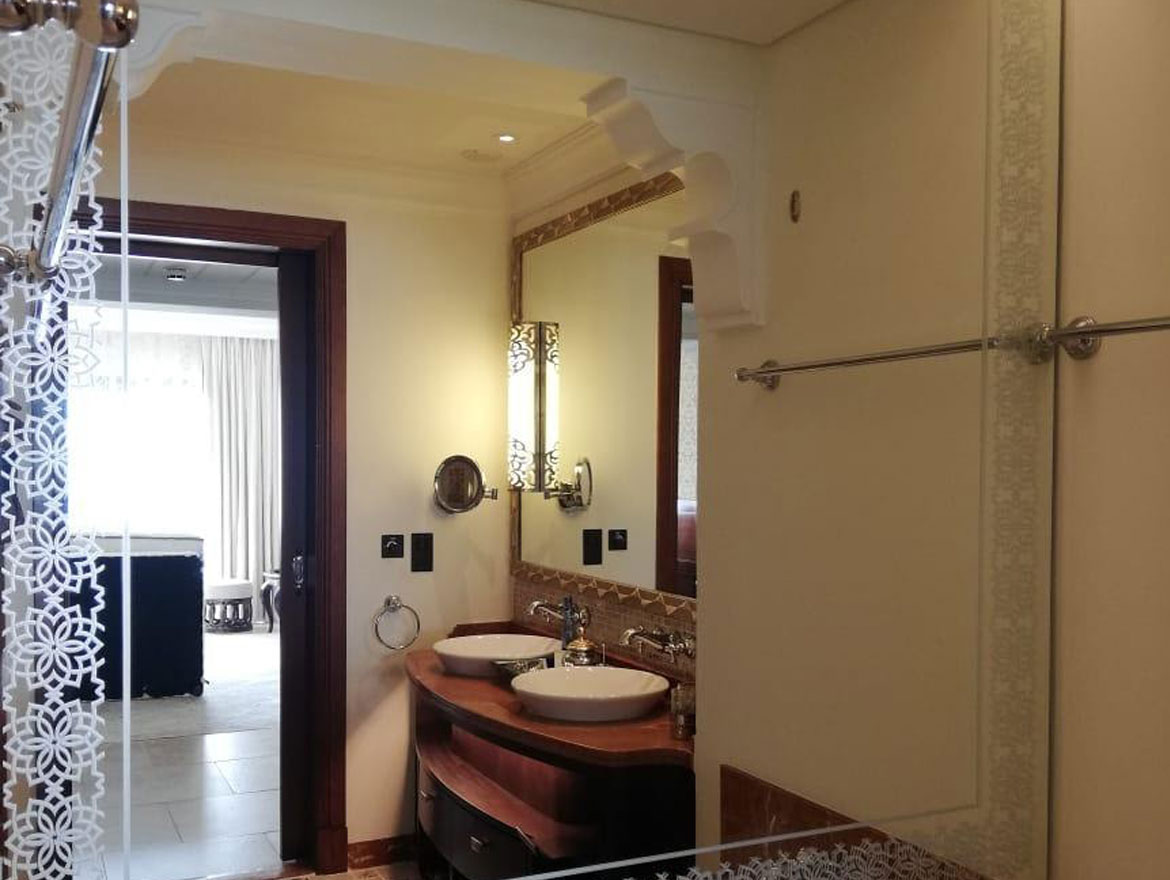 Customized Vanity/Wall Paneling Mirrors
Our product range includes different types Vanity Mirrors with Stainless steel, wooden and metal frames. We have an exclusive team to make designed mirrors combined with special LED lighting features. The limit is your imagination for the designs that we can provide combining these methods.
Our safety mirror system is used for the wall cladding, bathroom mirrors for areas like star hotels.