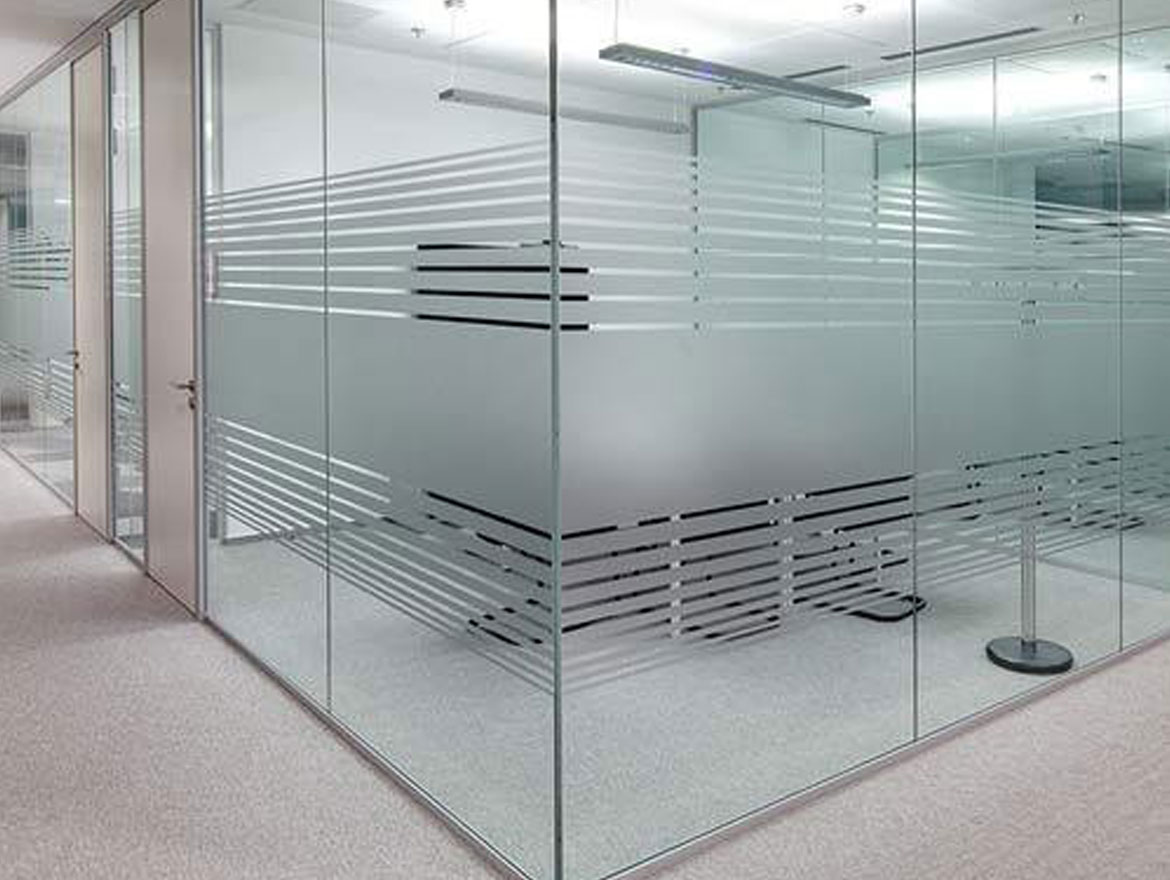 Framed/ Frameless Glass Partitions
We undertake and complete in tight schedule high finish Glass partitions with elegant patterns. Our exclusive designs using sandblasting/etching patterns combined with high grade Stainless Steel finish and hi-tech fittings makes your office environment to a world class space.
We are offering customized Stainless steel/Metal framed partitions with High end finishing.